Secret Benefits is one of the popular platforms where hot sugar babies and rich sugar daddies meet. But is it a suitable sugar dating website for every type of sugar arrangement? Read on our in-depth Secret Benefits review and find out what the service really has to offer.
💰 Price
Introductory $59 for 100 credits
Elite $169 for 500 credits
Best Value $289 for 1,000 credits
👥 Visitors
Over 20M
♀ / ♂ Male-to-female ratio
79% SBs, 21% SDs
👍 Good for
Messaging, watching profile videos, getting matches
ℹ️ Registration
Free
📱 Mobile-friendly
Yes
💻 Site

secretbenefits.com
Secret Benefits sugar website has over 20,000,000 monthly visits, which is more than another legendary platform, Seeking Arrangement, has. But does the popularity of this platform make it worth using and paying for?
You don't have to spend hours reading dozens of Secret Benefits reviews. You will find all the most important information on the sugar dating website, its members, profiles, features, and prices in our Secret Benefits review.
Secret Benefits in 30 second
One of the top sugar daddy sites with thousands of people interested in sugar arrangements
You can find a sugar baby or sugar daddy through the Search or Matches feature on-site
The location-based feature will help you meet like-minded people near you
Secret Benefits allows you to see your admirers and people who visit your profile
The sugar daddy site doesn't have an app, but the interface is mobile-friendly and can be used on all smartphones and tablets
You can find users for different types of sugar dating: sugar friendships, PPM, and allowance-based IRL relationships
Registration on the Secret Benefits dating site is free
The platform is fully free for female users, but sugar daddies are required to pay for communication
The sugar dating website runs on a credit system, with Secret Benefits credits price starting at $59 for 100
Who is the online dating site for and not for?
👍 Secret Benefits is good for rich sugar daddies and attractive sugar babies looking for transactional sugar relationships
👎 Secret Benefits is not the best for people seeking love or serious relationships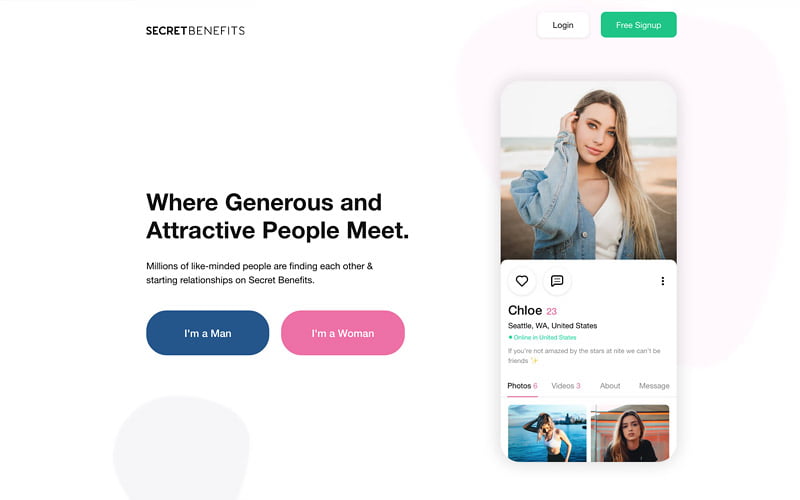 SecretBenefits.com Rating
| | |
| --- | --- |
| Category | Score |
| Profile Quality | 4.9/5 |
| Cost | 4.8/5 |
| Ease of Use | 5/5 |
| Features | 4.9/5 |
| Support | 5/5 |
| Overall | 4.9/5 |
How much does Premium on Secret Benefits cost?
So, how much are the credits?
| | |
| --- | --- |
| 💳 100 credits (Introductory) | $59 |
| 💳 500 credits (Elite) | $169 |
| 💳 1000 credits (Best) | $289 |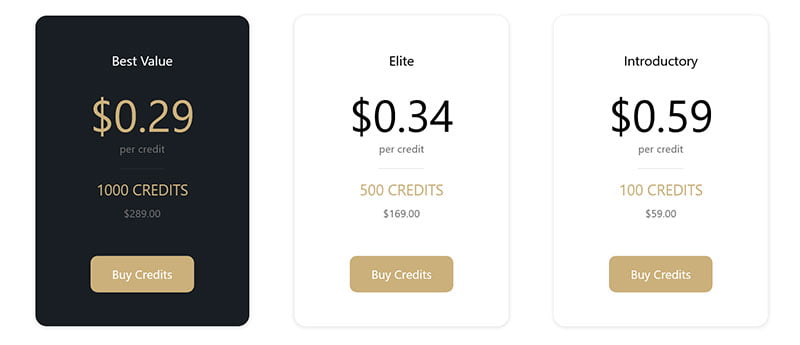 With 100 credits you can unlock 10 conversations, with the Elite package—50 conversations, and with the Best package 100 conversations, respectively. The biggest credit pack on-site provides the best value, but there is no pressure to start with it. With a credit system, you choose when and how much you want to spend. And credits that you buy never expire, and you can use them even after a few months break.
What free features are available to users?
Here are Secret Benefits free features that members can use on the site without upgrading to a monthly membership plan:
Edit profile, upload pictures, and videos
Use a search tool with filters
View profiles and public photos uploaded by other users
Watch videos they see in other users' profiles
Contact site support 24/7
Like profiles of sugar babies and sugar daddies
Send secret album requests
See Admirers, Visitors, and members who viewed your profile
Add profiles to favorites list
What are the Premium features?
Though there are pretty many free services, messaging is still limited for non-paying members. So, people who buy credits and upgrade their membership get access to messaging and can not only reply to messages sent by Secret Benefits Premium users, but also initiate conversations.
Premium members can also:
View hidden photos and videos of a sugar baby. Almost each of the SBs and SDs profiles has a secret album with more risque pics that members can request access to. But a user can decide whether to accept or decline the request.
Boost their accounts and have their profiles highlighted. Sugar dating is quite competitive, and with so many users on Secret Benefits utilizing ways to reach out to more people. The more people you read, the better chances to find a perfect match you have.
Get priority support on the website. After purchasing credits in any pack, a user can use priority support and message the Secret Benefits team in case of having difficulty using any service on-site.
But what are the prices? They are not so high, actually, mostly because you don't have to pay for every message, as on many other platforms. When you unlock a conversation for 10 credits, you can send messages as much as you want.
When you purchase credits, you can also access a cool feature of secret browsing on the website for 10 credits. It allows members to visit a sugar baby or sugar daddy profile without being shown in the Visitors section.
Who is really signed up here?
Secret Benefits website was specifically designed for sugar daters and no one but them. You won't meet someone looking for another type of sugar baby relationship on this dating platform. Though Secret Benefits isn't big it becomes increasingly popular not only in the United States but also all over the world.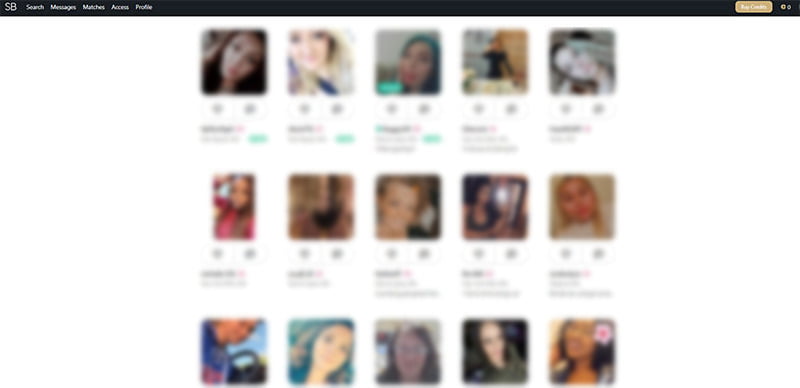 Now it has nearly 2 million registered users, and about 700 thousand users are residents of the US. The best thing is the team of Secret Benefits site pays a lot of attention to safety. Most profiles undergo photo verification, and all the accounts are checked carefully—the sugar dating website is aimed at helping you find real sugar dates and not multiple fake profiles.
Monthly visits
Most visited by
The US, Canada, the UK
The average age of female and male users
22-34
Members activity
North America
Pros & Cons
Pros
Niche sugar dating website with a user-friendly interface
Profile verification both for SBs and SDs
Secret albums with private photos
Credits unlock a conversation, so members don't pay for each message
Reasonable prices for services
Secret Benefits offer advice on sugar dating blog
Cons
No mobile app
You need to unlock a conversation each time you want to send messages to someone new
How to become a Secret Benefits member?
Secret Benefits site is free-to-join
You don't need to connect your personal phone number
Verify your email to complete the registration process
Upload best secret photos to attract more users
Stay logged on multiple devices
During our Secret Benefits review, we noticed that the registration process is pretty easy, actually, but the service has stricter sign-up rules than many other sugar daddy sites. All you need is to enter some basic information:
Visit SecretBenefits.com
Select gender, birthdate
Choose your ethnicity and location
Enter an email address (it must be valid, otherwise, you won't be able to create an account)
Answer the questions about you and your goals on Secret Benefits
Create a profile headline
Uploading photos is welcomed, but not obligatory. Members can't upload any pics with nudity, filters, text, any screenshots, or random images. Note that all low-effort site profiles are suspended. On the one hand, it takes more time to create an account on Secret Benefits, and on the other hand, you join a dating site that has great detailed profiles, and you can be sure that people you see are legit.
How can I look for matches on Secret Benefits?
The Secret Benefits website doesn't offer anything extraordinary when it comes to search, which is not bad, actually. There are some standard filters that can help you find the sugar partner of your dreams. When you start searching for a potential sugar baby or sugar daddy, you can filter based on:
Location, photos, videos, sex, age, ethnical background
Body type, tattoos, or piercings
Bad habits, interests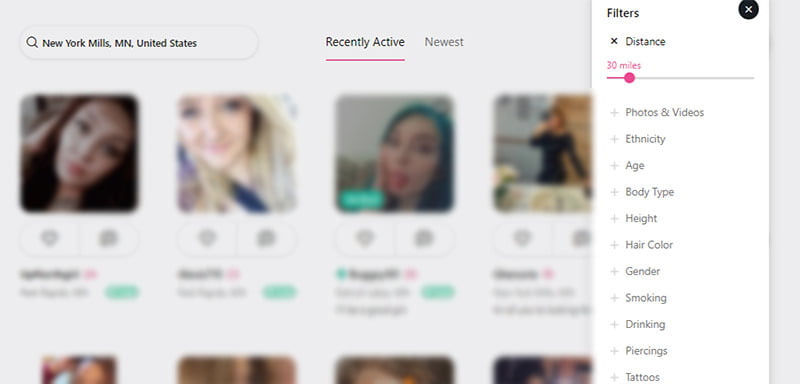 As we have noted above, the vast majority of profiles on the site are very detailed, and all members can view them for free. So, you can use these basic filters to find people who match your main criteria and then look through their profiles to find the best matches. Yes, this takes some time, but that's how all good sugar dating sites usually work. Here's the information you'll find on the website profile:
Headline, location
Photos and/or videos
Biography
The goal of using the sugar dating site
Appearance details
Hobbies & interests
If you need more detailed information, don't hesitate to contact the sugar baby or sugar daddy to ask some questions. After all, that's what sugar dating is about.
Latest SecretBenefits user experiences & reviews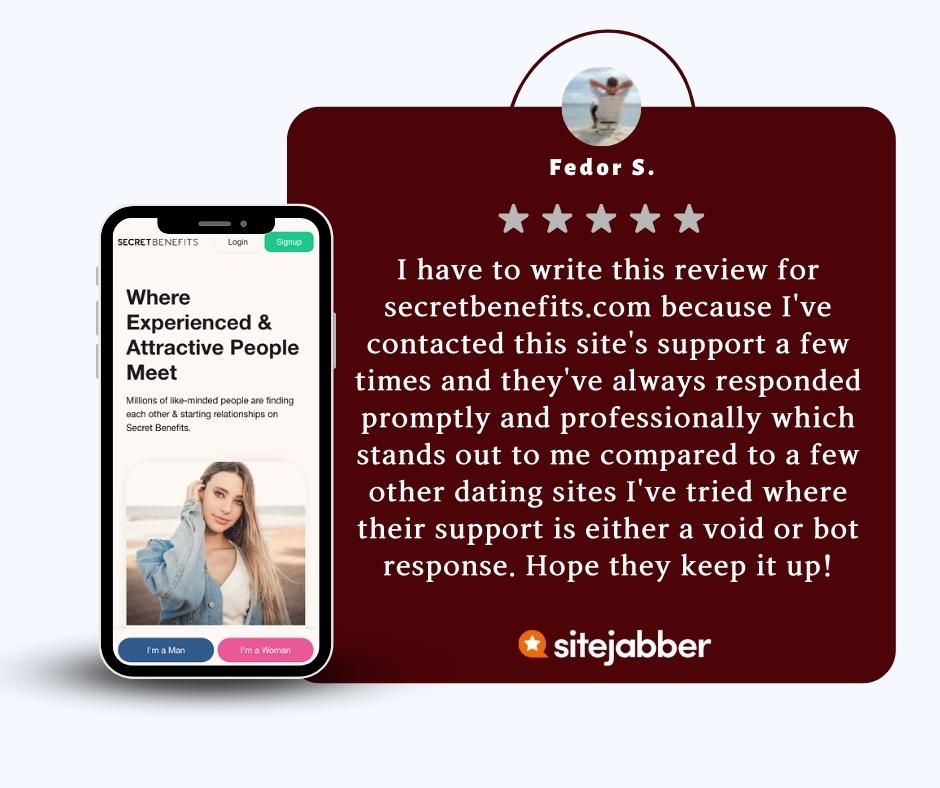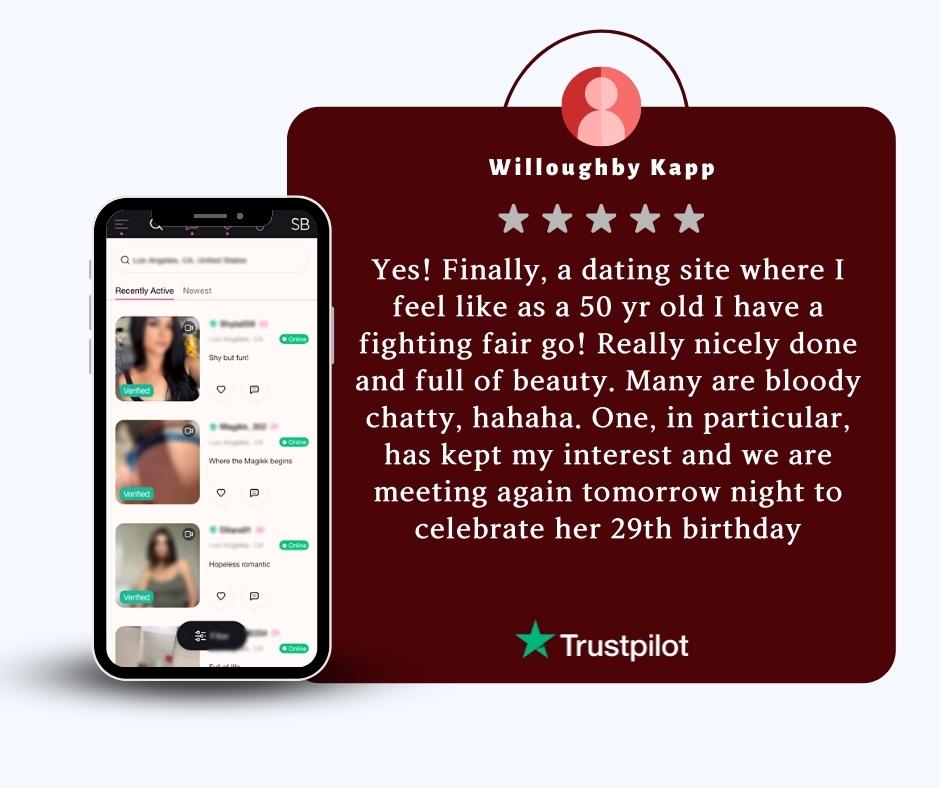 Making contact on the Secret Benefits dating site
Secret Benefits users can like each other's profiles
After you unlock the conversation, messages are free
Remove conversations you are no longer interested in
Request secret access
The secret benefit of the dating platform lies in how easy it is to find like-minded people and start chatting. When you find your perfect match, you can approach a member through messages. We noticed during our Secret Benefits review that sugar babies reply during 30 min to 1-hour periods. Out of 47 women, we reached out to from our male profile, 38 wrote to us back, which is a great reply rate.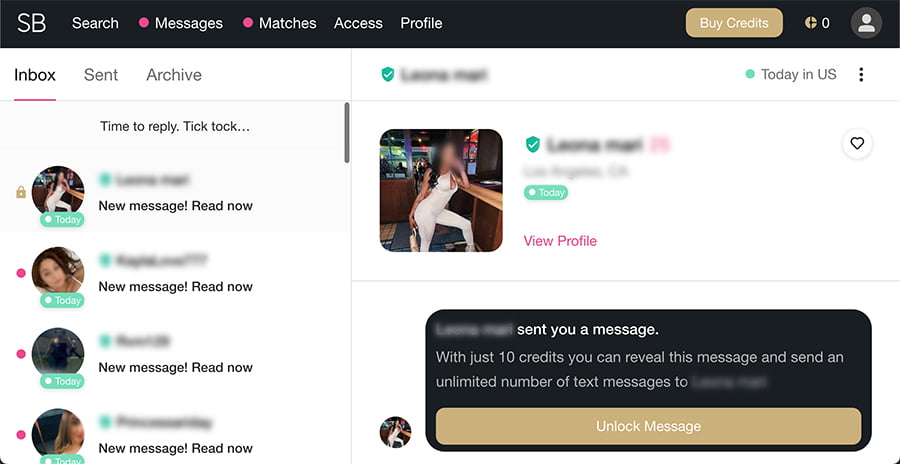 Also, we asked for access to secret albums of 10 sugar babies, and 9 granted it, allowing us to see a secret album with private photos and videos. The majority of women were open to communication and were not shy to discuss their goals on the site and expectations from a sugar relationship.
Generally, making contact on Secret Benefits is easy due to intuitive navigation and the active sugar community. There are many people who enjoy life and are open to meeting a sugar daddy or sugar baby. But on the flip side, the credit system limits free communication for men, as they need to spend money to start each new chat.
Secret Benefit's profiles: Personalization and specialties
Name, gender, and age—are not changeable, so make sure to get it right the first time
You can add, update, and delete photos on your account
Secret Benefits allows sharing as much personal information as you are comfortable with
All public photos are visible to everyone, while a sugar daddy needs to purchase credits to see hidden pics
Most people (over 80%) have filled profiles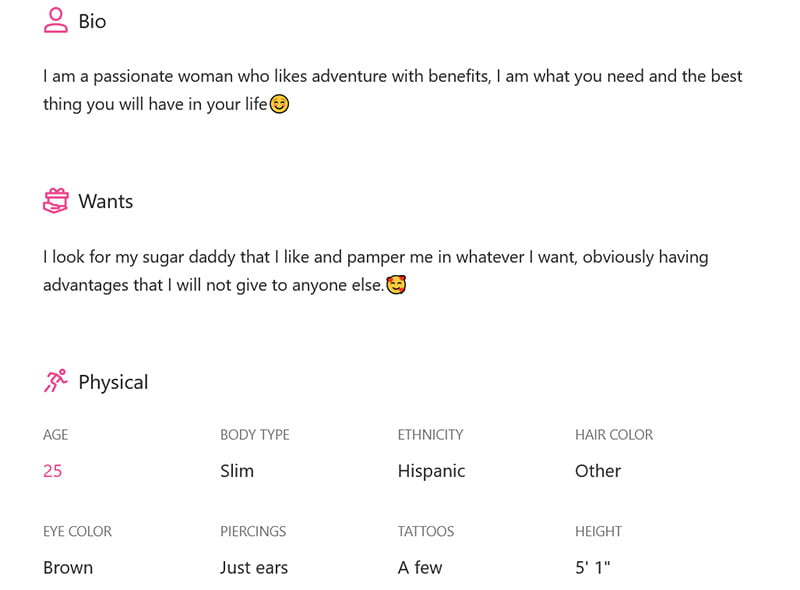 The online dating site provides a variety of options for personalization, as there are a bunch of customizable subsections in the About Me section. They allow you to make your account more informative and attract the right person, here is what information you can add to your About section:
Physical appearance. This is a place to provide more details about your physical traits. It would be a lie to say that appearance doesn't matter, as the majority of people on site are paying attention to certain characteristics to find a perfect match for their type. This Secret Benefits section allows filling in:

Body type
Height
Hair color
Eye color
Tattoos
Piercings
Most dating websites add some sort of appearance description, as profile pics can't tell a lot about height or even weight if you know your angles. Many users are great at posing, which can be treated as catfishing and immediately leads to disappointment when you meet IRL. So, be honest about your appearance. There is an admirer for each beauty type. And as statistics shows, both curvy and slim figures get the same scores.
Lifestyle. This subsection allows you to open up as a person and give a sneak peek into some of your personal information and habits. If you want to can share such things about your life:

Drinking and smoking habits
Net worth and Yearly income (especially important for sugar daddy profiles)
Education
Certain habits like smoking can be a deal-breaker to some people, so communicating your personal preferences on the website will allow attracting a person with similar likes.
Basics. The subsection is formed during your registration process. It consists of whether you are looking for a sugar baby or daddy, and your current location.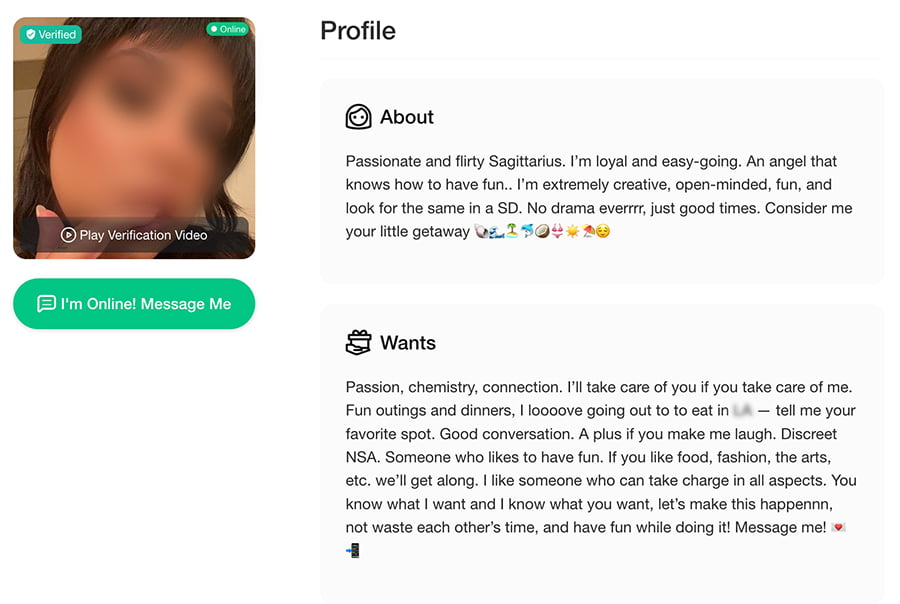 However, the Secret Benefits About section is not the only one you can personalize. The users of the online dating site have 2 other sections to fill: Photos and Videos. And also there is a Verification service that allows to confirm the identity and appear more trustworthy.
Here are some tips that will help you appear trustworthy and make your profile attractive to potential generous men or hot SBs on the site:
Add photos. According to the survey, 93% of people who seek relationships online say that a profile photo is a must.
Don't skip fields. The Secret Benefits sugar service provides an opportunity to choose what personal info you are comfortable sharing. Even if you want to skip some, keep in mind that a sugar baby needs to communicate expectations and personal boundaries, while a daddy should tell what type of relationship he is looking for and what allowance or another form of financial support he is ready to provide.
Don't neglect the headline. Most dating sites have it, as it's a great way to catch attention and make a person want to keep on reading your personal info.
No essays. Make sure that your Secret Benefits profile is informative, yet not long. Modern people are always in a hurry and spend only 5-6 sec on new dating profiles.
Add a hook. Well, not an actual hook, but a question or phrase like 'Can you keep a secret?' to help users of the site to approach you about something and ask out on the first date.
How to make popular profile pictures on Secret Benefits?
Profile pics on dating websites are undoubtedly the most important part of the profile, regardless if you use Secret Benefits services or not. Sugar dating is special in regard to appearance, as many rich men seek sugar relationships only because they want to date a hot young girl. And what better way to showcase your beauty or wealthy lifestyle if not through site profile pictures?
Here is some advice on how to pick the best photos:
Use only high-resolution good pics.
The optimal range is 5 to 7
For privacy reasons, don't use Secret Benefits photos anywhere else
The majority (86% of people) find profiles with full-body pictures more attractive than just selfies. But don't use photos with other people, as you don't want to be compared to same-sex friends.
Show your personality. A sugar relationship is not only about hot appearance but also companionship, which consists of different activities, trips, and dates together. So, if you have certain hobbies, don't be shy to add photos of you doing them.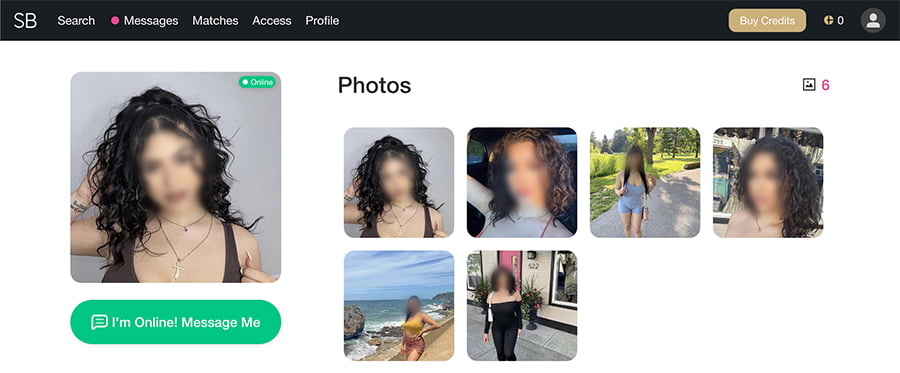 Avoid fake profiles and bots on online dating sites
Secret Benefits is one of the most carefully moderated sugar dating sites. Thus, suspicious accounts, profiles of sex workers, and low-effort profiles are suspended almost immediately. The company also offers safe payment methods and restricts access to the website when necessary to ensure that members will feel safe on the site.
During our Secret Benefits review, we haven't noticed any red flags, but no site can give you 100% guarantee that you won't be scammed. Unfortunately, romance scams are quite common.
To help you avoid fake profiles and bots, we gathered some practical tips:
Message and reply only to verified users
Be cautious in spotting similar profiles that have the same info or pics
See if your conversation seem automated or too good to be true
Ask for additional photos and don't pay forward
Report a profile if you suspect it's a scammer to help other users
Sugar relationships are designed to be offline, so try to move it to IRL as soon as possible
Negotiate a clear agreement on your sugar relationship on the website
Editor's сonclusion: What makes Secret Benefits stand out among other sugar dating sites?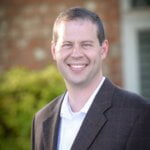 Jason Whiting
Dating Expert
Answering the question of what makes Secret Benefits website special, is its popularity on the international sugar dating market, mostly due to its great moderation and reasonable prices. The site also provides many interesting features, like browsing in incognito mode or granter and requesting access to sector albums. So if you are looking for a good sugar dating site, joining Secret Benefits site is a pretty good idea.
Secret Benefits sugar dating app review
FAQ
Is Secret Benefits real?
Yes, Secret Benefits is a real sugar dating site that already has tens of millions of members all over the world. It was designed exclusively for people looking for mutually beneficial arrangements, so it's a niche platform.
Does Secret Benefits cost the money?
Yes, it is. As we have mentioned in our Secret Benefit review, this is a carefully moderated platform with a lot of verified members in the US and other countries. The prices are reasonable, and there are some great special features. Also, members can spend credits on unlocking a conversation instead of paying for every message sent to another user.
Is Secret Benefits a legitimate website?
Is Secret Benefits legit? Yes, it is. It was launched in 2015 and currently has headquarters in Auckland, New Zealand. It legally operates in most countries of the world.
Is Secret Benefits safe?
Yes, it's one of the safest platforms. The site allows only safe payment methods and uses reliable data encryption software. Moreover, access to Secret Albums with private photos is restricted—the member decides if they want to let others view their pictures or not.
Can I use Secret Benefits for free?
Secret Benefits provides both free and paid services. Sugar daddies can browse profiles and use the search function for free. However, those who want to interact with sugar babies need to buy credits and unlock conversations with them.
Try alternative sugar dating sites:

More Reviews